Wednesday's classes
at Rotbart
---
DANCE PARTIES & BALBOA DANCE CLASSES at Rotbart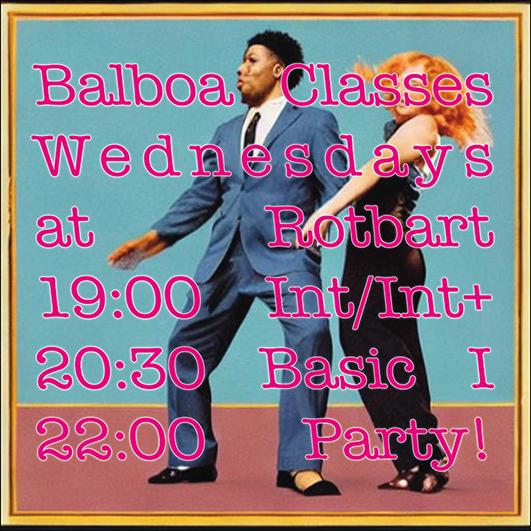 REGISTRATION
We have 2 LEVEL :
Intermediate/int+ : "Changing our base to allow more flow in our dancing!"
This season our Intermediate classes are directly influenced by the life changing experience we had at the Bal-Love Masterclass. As we are "re-learning" the dance ourselves, we offer to take you on a journey of correcting our dancing posture, rethinking our idea of frame, testing new arm connections, applying new biomechanical concepts and learning new bal-swing fundamentals.
This class is therefore suitable for intermediate dancers (you know the basics in pure bal and bal-swing: up-hold, down-hold, comearound, lollies, swivels, throw-out) AND for more experienced dancers!
- Bacis : "Learn the basics of Balboa"
In the beginners classes we will learn the basic vocabulary of Balboa in close and open position, including posture, frame, pulse, footwork, as well as elements of musicality and improvisation. We want everyone to lead and follow for a better understanding of the dance and to explore new horizons for the future of this dance.
This class is suitable for complete beginners and dancers who want to strengthen their basics!
In all our classes we give strong emphasis to movement exploration and improvisation through playful warm-ups and funky-style coordination exercises. Once we are dancing playfully and joyfully in our own bodies, we are ready to explore our connection to music and a dance partner!
---
Balboa Dance Classes September 13 - October 18
Learn the Art of partner dancing to the rhythm of Swing music at Rotbart.
No partner necessary, be ready to switch roles.
19:00 Balboa Intermediate/Int+ (min. 1 year of Balboa dance experience required)
20:30 Basic 1 (Everybody Leads/follows, from the beginning)
Starting 13.09.2023, 6 weeks rounds for 80 €. (drop in 16€)
Address: Bar Rotbart, Böhmische Str. 43, 12055 Berlin
Teachers: Giedre & Camille
Classes in German & English
OPEN Dance Floor from 22:00 on ! Entrance for donation !
We promote a safe space and welcome people of all ethnicities, genders, sexuality and abilities.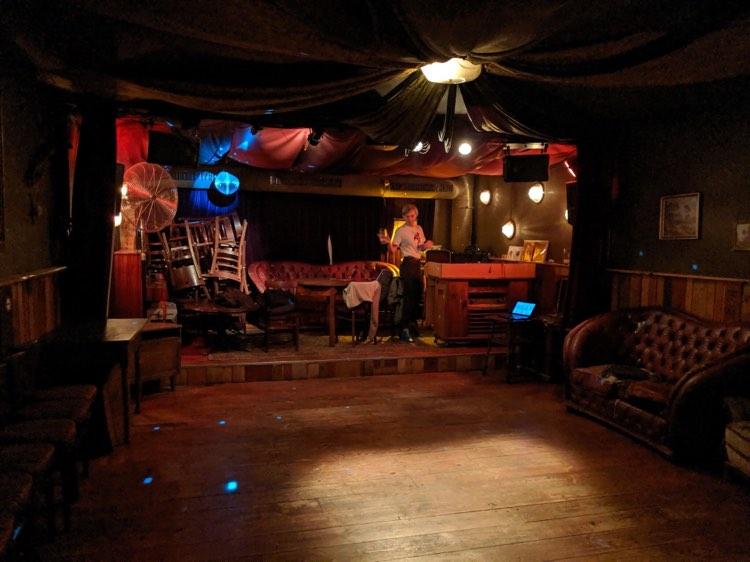 Our cozy home in Rotbart