Balboa Swing Club the place for Balswing in Berlin.

///
Learn the Art of partner dancing to the rhythm of Swing music with Giedre and Camille !
Every Wednesday at the cozy Rotbart in Neukölln. Classes are followed by a dance party with our beloved DJ Fuß and very often LIVE MUSIC !
! Entrance for donation !
Program 2023/24 :
October 25th till November 29th / / / 2nd round of Classes !
November 19th / / / Balboa im Workshop : block.Cafe !, we give a taster before the band !
November 22nd / / / Live music Workshop : Bass FACE !
December 13th / / / Chrismaximum Party with live music :Balboa meet blues #10
December 6th & 13th / / / December Balboa Special drop in classes !
January 13th / / / Workshop : Balboa in One Day !
Our space is special, we are so lucky to be hosted by Rotbart that provides the warmest living room dance-floor experience in Berlin. And coziness for you hears with a good sound system animated by the notorious DJ Fuß ! Often topped by the excitement of Late night Live Music ! with bands like The big Five, the ragtime nightmare, The Toolbox orchestra, the Fried Seven, Ghost of a chance, the Hot Nuts… berlin and international Artistes on our sweet and hot stage !
---
We are professional jazz and contemporary dancers, Swing music Lovers and Party makers.
We share a passion for this special swing dance, the BALBOA or Balswing. We are guets of SWINGs Black Arts Forms.
Balboa was a pre-swing close embrace partner-dance from Southern California, chest-to-chest, hardly moving, the feet shuffling to the music like wire brushes across a drum head. With the arrival of Swing music in the 30' on the dance floors of high school gyms and the local ballrooms, black, latinx, european and asian teens started to mix "Balboa" and "Swing" dancing to start what we call "Bal-swing" or simply "Balboa", mixing dancing in close embrace and open frame. (more infos here)
The history of Swing is Political, Beautiful and a lot of it still needs to be deconstructed from its white perspective.
We recommend listening to integrated Rhythm, it allowed us to see our dances under a new light.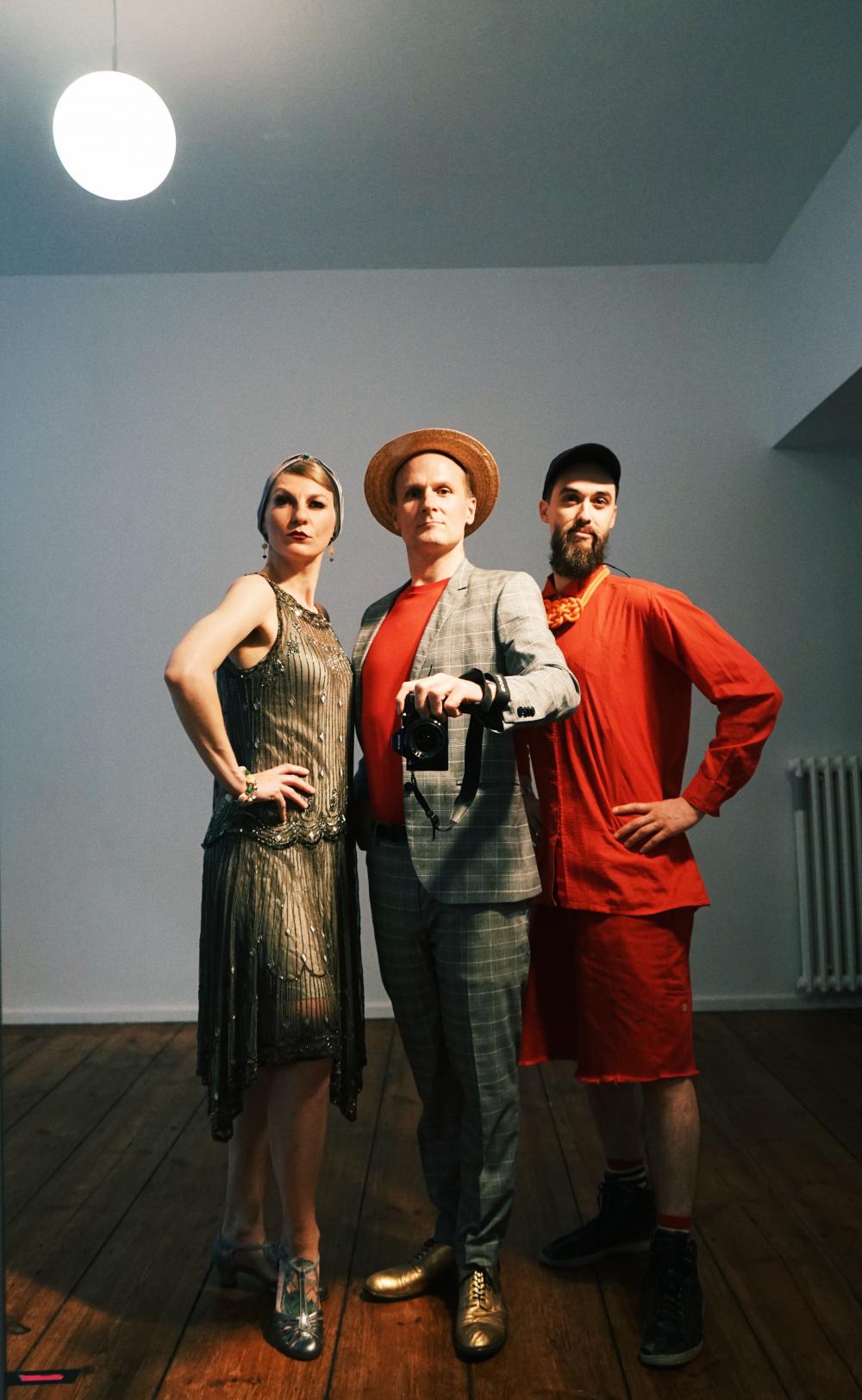 Giedre Paplaityte / Tycho \ Camille Chapon
Tycho founded the Balboa Swing Club. Taught his first classes in 2007 at Bar25, then the first real regular night started in the beginning of 2008 at champagneria.
The dance classes were always followed by a Party, giving the chance for newcomers to meet people and dance on the social dance-floor.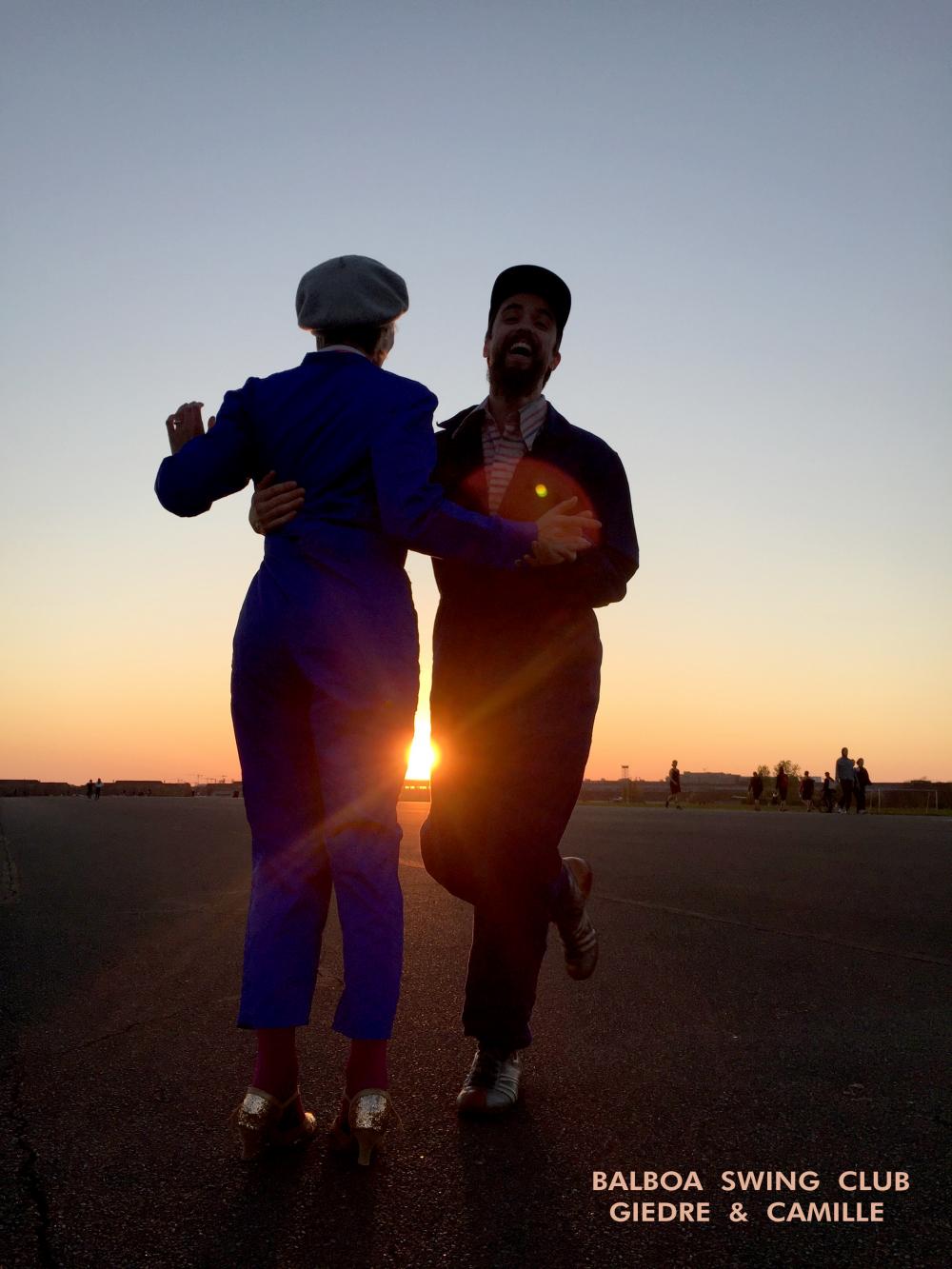 Nowadays Giedre and Camille are teaching and sharing their love of this close embrace dance.
Giedre's journey into the world of swing dance began with Lindy Hop back in early 2000. After traveling around the world learning and teaching swing dance Giedre established her base in Europe's party capital, Berlin, where she became an active member of a vibrant Balboa dance community. An educator by nature and a historian by the degree, Giedre is currently researching women's role in early Jazz music and dance history. In her classes one should expect a fair amount of musicality, fun technical tips and lots of good ideas on improvisation for both leaders and followers.
Camille is a contemporary dancer and choreographer. He teaches Balboa from his experience of body awareness, movement experimentation and improvisation. Expect a less conventional approach to learning couple dance, with balance and visualisation techniques, emphasising understanding your own body to open your connection to the ground, to your partner and to the music.